As I prepare for Scrapbook Sunday, I gather all my "stuff" that goes with me to the Canyon Crest Country Club including the goodie bags… the fun begins…
A new CM delivery arrived yesterday, there is a new Cricut Traveler Cartridge ($55) in the shipment!!! You also see the new Mini CM Brochure (25% Punches for the month of July!), Destination Mini Pocket Punches ($10.50 for July, $14 after) and the new Fabulous Baby Girl 8 by 8 Scrapbook Kit ($18).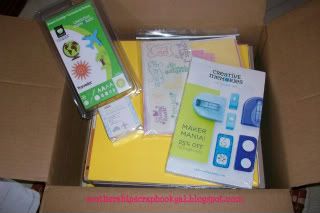 Hello, My Name is nametags are a must this week – we have 22 scrapbookers coming! Raffle tickets are also included because the scrapbookers get 1 ticket for each completed page. The grand prize for the raffle will be a new CM 12 by 12 Traveler Coverset.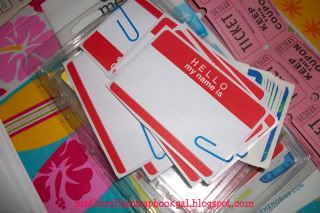 Candy is also essential for the creative process.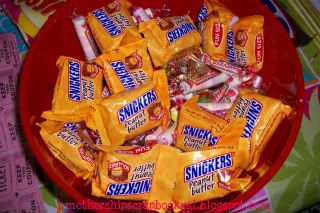 Goodies Bags are ready to go!!!